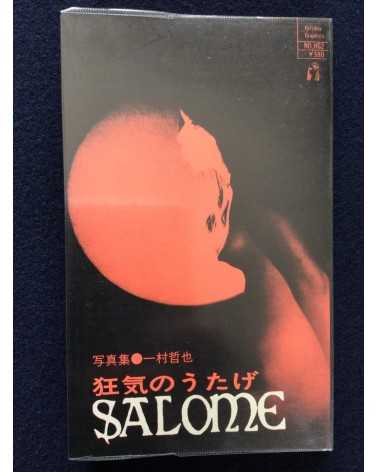 Tetsuya Ichimura - Salome (Pocket book edition) - 1970 - Published by Jitsugyo no Nihonsha - 134 pages - 10,5 x 17,3 cm

Photographer: Tetsuya Ichimura
Designer: Hisashi Terasaki
Editor: Hisashi Terasaki

Number 3 in the "Holiday Graphics" series (Number 1 is "Fuck" by Noriaki Kanoh, Number 2 is "Lennon to Yoko").

First edition. With original acetate cover. Softcover photobook. In good condition.