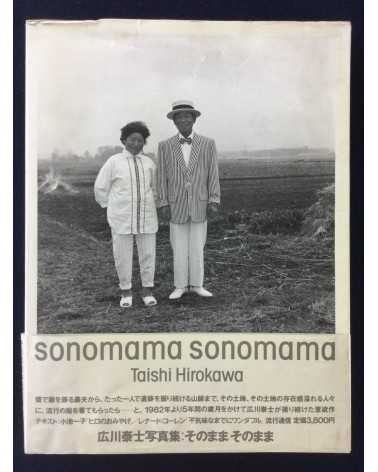 Taishi Hirokawa - Sonomama - 1987 - Published by Ryuko Tsushin - 136 pages - 29,7 x 39,7 cm
Costumes: Comme des Garçons, Issey Miyake, Yoji Yamamoto, Tokio Kumagai, Ozone Community, Takeo Kikuchi, Obscure Desire of Bourgeoisie, Pashu, Arrston Volaju, Kansai Yamamoto, Takayuki Mori, Yoshiki Hishinuma, Monsieur Nicole, Grass Men's, Studio-V, Bigi, Y's for Men, Work Shop, Bricks

First edition. With obi. Softcover photobook. In good condition (missing part of obi).