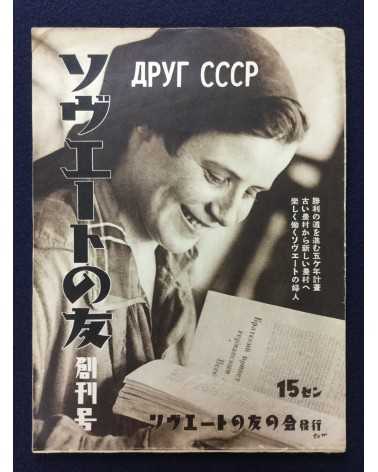 Soviet Friends - First Issue - 1931 - Published by Soviet Friends Society - 16 pages - 22,4 x 30 cm

Soviet Friends Society is made up by more than 170 prominent scholars, researchers, doctors, writers, artists, lawyers, and literary figures such as Tomoyoshi Murayama, Yuriko Miyamoto, Hasegawa Nyozekan, Ujaku Akita, Kosaku Yamada, Kinnosuke Otsuka...
Editor: Inaba Hidezo

Published "To study and introduce the political, economic and cultural development of the Soviet Union from a scientific point of view."

First edition. Magazine. In good condition.