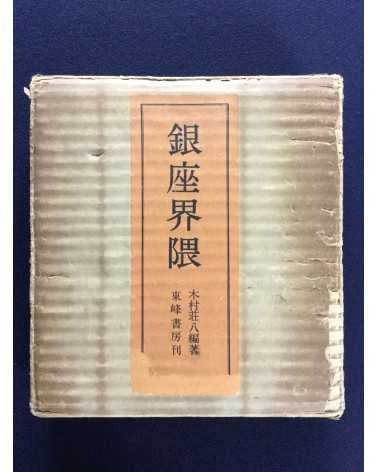 Shohachi Kimura - The Neighborhood of Ginza - 1954 - Published by Toho Shobo - 338 pages - 17,8 x 18,9 cm

Photographers: Yoshikatsu Sugano (documentation), Yoshikazu Suzuki (supplement)
Author: Shohachi Kimura

First edition. Signed. Complete with book "Ginza Kaiwai" and supplement "Ginza Haccho", an accordion fold-out panoramic montage. Shohachi Kimura drew a self portrait inside the book. Hardcover photobook. In fair condition.