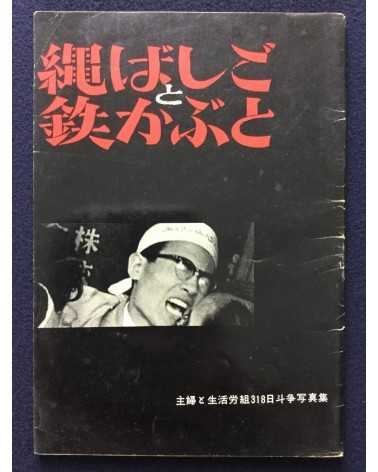 Rope Ladders and Steel Hats: Collection of Photographs of the 318 Days of Struggle of the Trade Union of Shufu to Seikatsu - 1960 - Published by Pen Poporo - 96 pages - 18 x 25,7 cm
Photographers: Shigeru Tamura, Shigeo Itabashi, Norihiko Matsumoto, Taku Nakata

First edition. Softcover photobook. In fair condition (stains).