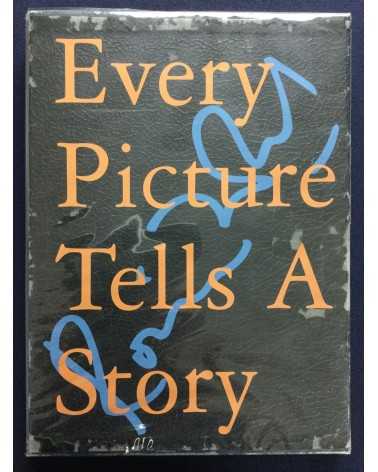 SOLD OUT
Ronnie Wood - Wood on Canvas, Every Picture Tells A Story - 1998 - Published by Genesis Publications - 144 pages - 24,8 x 33,2 cm

Painter: Ronnie Wood
Author: Ronnie Wood
Paitings of: The Rolling Stones, Bob Dylan, Elvis Presley, Jimi Hendrix, John Lennon...

First edition limited to 2500 copies. Number 1899/2500. With CD. Signed. Hardcover photobook. In good condition.