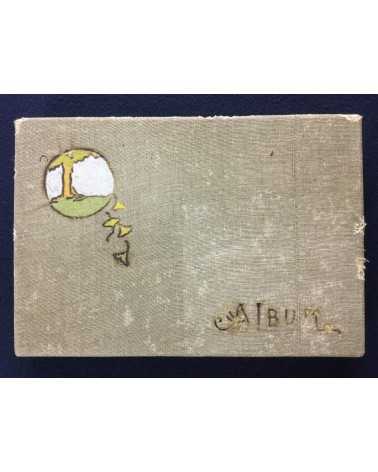 SOLD OUT
Okazaki, Itayacho yukaku - Photo Album 2 - 24 pages (Orihon) - 26,1 x 18 cm

Personal photo album of a person who lived in Okazaki.
Includes 67 photos from period of Meiji era to the Taisho era and early Showa era.
"Yukaku" were the regions in Japan where brothels recognized by the government were situated.
A valuable album on the life of prostitutes at that time.

First edition. Hardcover photobook. In good condition.