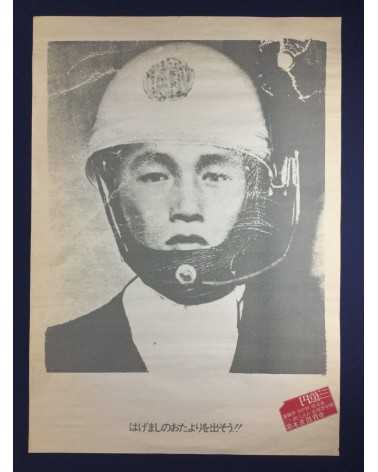 Kenji Oguchi - Hagemashi no o tayori o dasou!! - 1970 - 54 x 76,8 cm
Composite portrait of the suspect in the famous 300 million yen robbery case. This work was later used for the cover of Zuno Keisatsu's first album in 1972.
Original Japanese poster. In good condition.