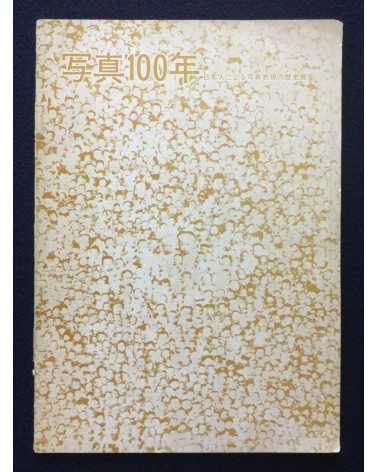 SOLD OUT
Japan Photographers Society (JPS) - Centenary of Photography, An Exhibition of the History of Japanese Photographic Art - 1968 - Published by Japan Photographers Society (JPS) - 42 pages - 18,3 x 25,8 cm

President of JPS: Yoshio Watanabe
Managing director of the exhibition: Hiroshi Hamaya
People involved in the organization of the exhibition: Shomei Tomatsu, Koji Taki, Masatoshi Naito, Takuma Nakahira...
Photographers: Yasuzo Nojima, Yoshiyuki Iwase, Hiroshi Hamaya, Yosuke Yamahata, Ihei Kimura, Tatsuo Kondo...

Organized by the Japan Photographers' Association, this is the first exhibition dedicated to the history of japanese photography from the end of the Edo era to the defeat of the Pacific War. The exhibition was held at Seibu Department Store, Tokyo, in 1968.

First edition. Softcover photobook. In good condition.