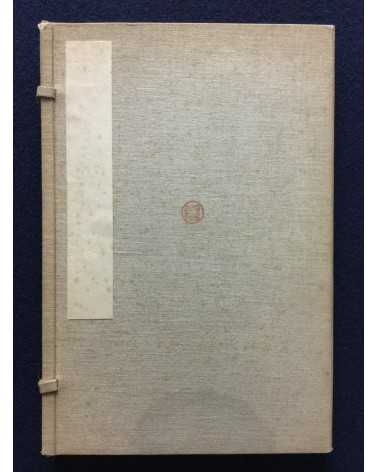 Haruo Sato - Ryonosuke Akutagawa, Omokage - 1929 - Self Published - 60 pages - 15,5 x 22,7 cm
Book created by the poet Haruo Sato for the first anniversary of the writer Ryonosuke Akutagawa's death. Includes a portrait of Ryunosuke Akutagawa and 24 items related to him, each with a commentary by Haruo Sato.

First edition limited to 150 copies. Softcover photobook. In good condition.