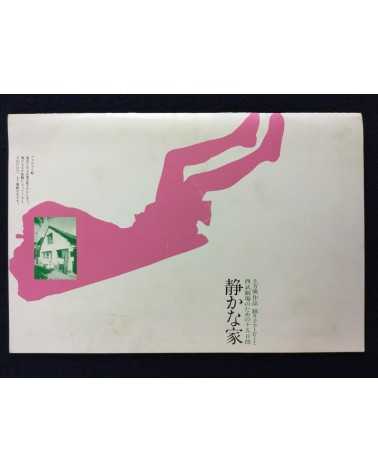 SOLD OUT
Hangi Daitokan - 1973 - Published by Seibu Gekijo / Asubesutokan - 20 pages - 25,9 x 17,3 cm

Photographers: Eikoh Hosoe, Makoto Onozuka
Designer: Ikko Tanaka
Artistic Director: Tatsumi Hijikata, Nakanishi Natsuyuki, Hiroshi Nakamura
Authors: Yukio Mishima, Suehiro Tanemura, Shuzo Takiguchi, Minoru Yoshioka, Nakanishi Natsuyuki, Toyoichiro Miyoshi, Koichi Iijima, Hiroshi Nakamura

First edition. With a flyer for the performance and a monthly report on the Hangi Daitokan. Softcover book. In good condition (writings on the last page).