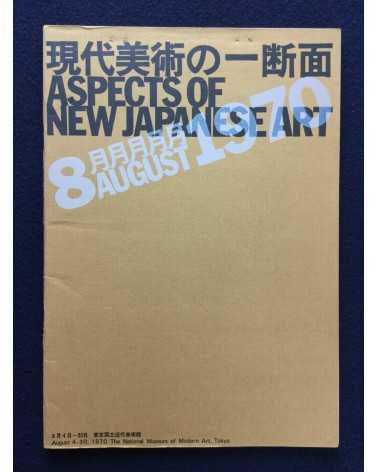 Aspects of new japanese Art, 8 august 1970 - 1970 - Published by The National Museum of Modern Art, Tokyo - 36 pages - 18 x 25,8 cm
Artists: Kenji Inumaki, Seiji Onishi, Tatsuo Kawaguchi, Susumu Koshimizu, Kishio Suga, Masayuki Takahashi, Jiro Takamatsu, Shintaro Tanaka, Katsuhiko Narita, Shingo Honda, Keiji Yabe, Katsuro Yoshida, Woo-Fuan Ree

First edition. Softcover book. In good condition.