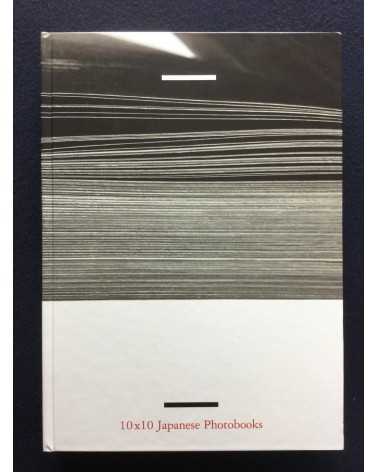 SOLD OUT
10x10 Japanese Photobooks - 2014 - Published by International Center of Photography (ICP) - 248 pages - 17,7 x 24,6 cm

Photographers: Jun Abe, Rinko Kawauchi, Daido Moriyama, Yoshiichi Hara, Koji Onaka, Eikoh Hosoe, Takuma Nakahira, Yoshihiro Hagiwara, Yuhki Touyama, Yurie Nagashima, Ikko Narahara, Takashi Homma, Yutaka Takanashi, Mao Ishikawa, Masafumi Sanai, Taisuke Koyama, Kazuo Yoshida, Yoshihiko Ueda, Orie Ichihashi...
Authors: Tomoka Aya, Ferdinand Brueggemann, Deirdre Donohue, Christopher Phillips, Atsushi Fujiwara, Yasunori Hoki, Akio Nagasawa, Yoko Sawada, Kunihiro Takahashi, Andrew Thorn, Dan Abbe, Ivan Vartanian,Marco Bohr, Nicolas Codron, Remi Coignet, Nina Poppe, Peter Evans, Marc Feustel, Lilian Froger, Ken Iseki, Kohei Oyama, Victor Sira, Shiori Kawasaki, Laurence Vecten...

First edition limited to 400 copies. Number 157/400. Hardcover photobook. In fine condition.